Post by brontozaurus on Jul 20, 2009 10:26:03 GMT
While I have loads and loads of dinosaurs, I choose to keep most of them in storage in various boxes in my room. However, for quite a few of them, I have a full shelf I use to store them on.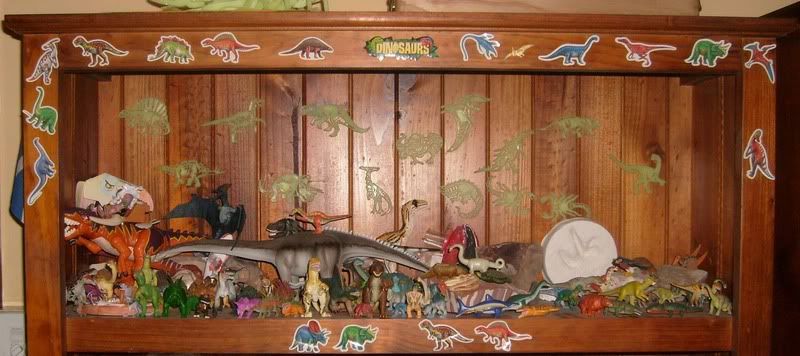 It's divided into two sections. On the left side of the zebra rock is the international section, which is where the majority of the dinosaurs are.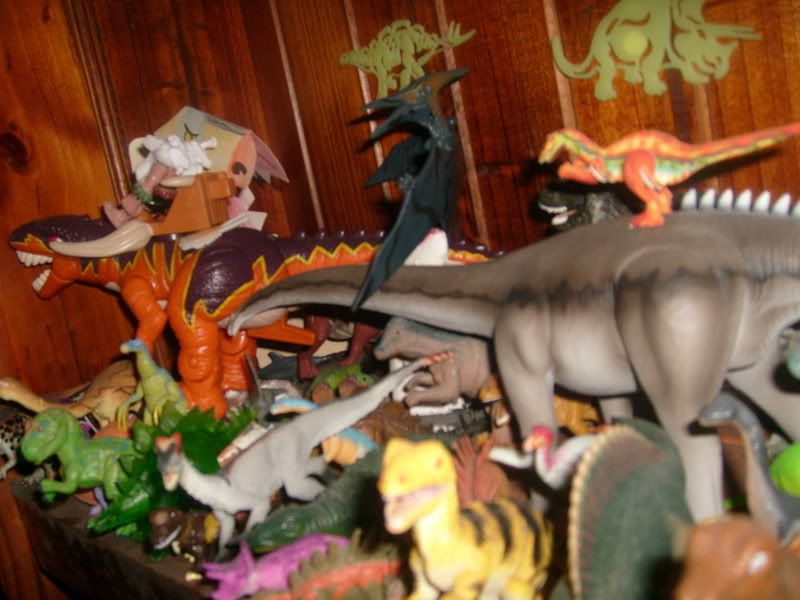 On the other side of the zebra rock is the Australian dinosaur section. I'm particularly fascinated with Australian dinosaurs since they are very interesting. Also, they aren't made as toys very much, which means that any that I can get are very special.
It's mainly Yowies. In case you don't know, Yowies were sort of like Kinder Surprises, except that they had realistic animal models inside. Generally, they had some sort of moving feature (most commonly, moving one part would cause another to move). The Yowie dinosaurs were all from the Lost Kingdoms series, specifically A and B (Series C was everything from the Miocene onwards, plus a few international dinosaurs). I didn't get many of B, which sucks, because B had the most interesting prehistoric creatures.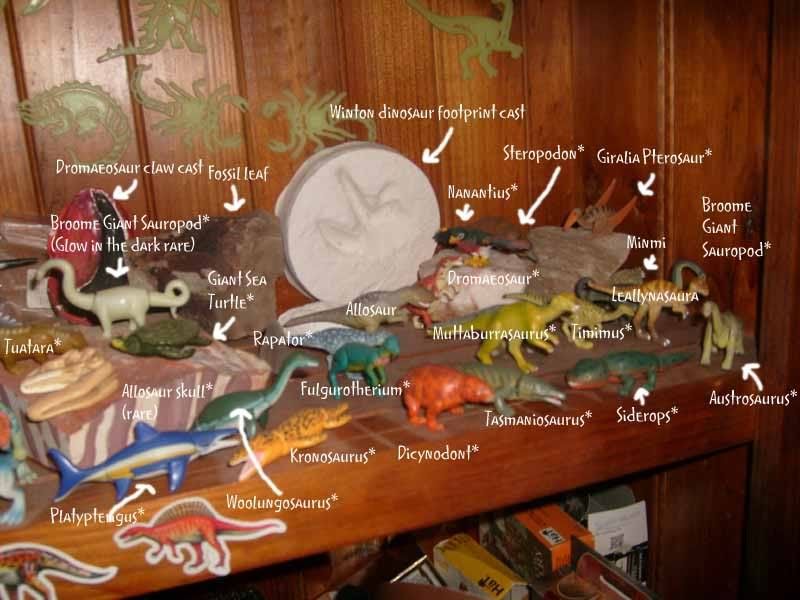 An asterix denotes Yowies. The Muttaburrasaurus you can see (the one which looks like the WWD show one, not that they made a toy of it in that line) is not a yowie, but the Muttaburrasaurus behind it is. There's also a Serendipaceratops (not a yowie) behind the Timimus, but you can't see it except for it's back.
The tuatara is there because I like them, and because they're living fossils whose ancestors lived alongside the dinosaurs.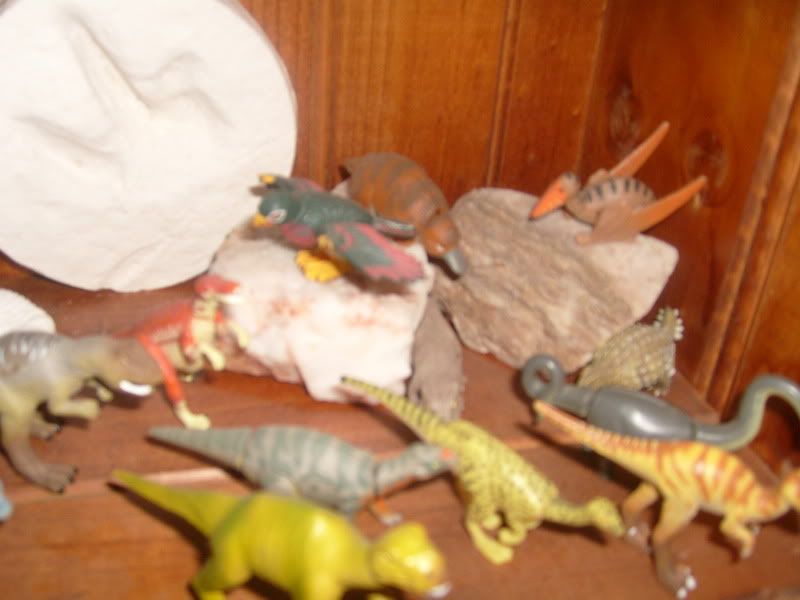 My camera sucks, I know, but this is me trying to give a better view of the back corner of the Australian section, including the Serendipaceratops. Since there's not much material known (I think it was just an arm bone or something), it's been reconstructed as basically a Protoceratops. There was a Yowie version as well, which likened it more to Leptoceratops (and the Yowie Serendipaceratops was bipedal, too).