Post by gwangi on Sept 7, 2011 2:21:57 GMT
I'm doing trades only, I'm not selling anything.
Want List
This is just a list that I've assembled so far and I'll add more in time. Aside from what you see below I'm also interested in figures by Invicta, Bullyland, Favorite, Papo, Tyco, Battat and some Jurassic Park stuff. I also like some Chinasaurs too so if you have something...anything, you think I might like than ask.
If you have something of lesser or greater value than what I am offering I'm willing to trade several for one or vise versa.
Safari
Carcharodontosaurus
Parasaurolophus
Styracosaurus,
Rhamphorhynchus
Allosaurus version 1
Kentrosaurus
Hypacrosaurus
Liopleurodon
Brachiosaurus 2010 version
Apatosaurus both new and old versions
Tapejara
Dilophosaurus 2009
Dunkleosteus
Any of the 2011 releases except for the Edmontosaurus
Carnegie
Acrocantosaurus
Dilong
Anatotitan (Sue Field Museum)
Styracosaurus
Albertosaurus
Ichthyosaurus
Allosaurus
Oviraptor
Deinosuchus
Dimetrodon
Mosasaurus
Iguanodon
Psittacosaurus
PlateosaurusBeipiaosaurus
Tyrannosaurus (10th Anniversary)
Sinraptor
Ankylosaurus
Tylosaurus
Spinosaurus (2009)
Kronosaurus
Carnotaurus
CollectA
Torosaurus
Attenborosaurus
Dacentrurus
Psittacosaurus
Irritator
Ampelosaurus
Rhomaleosaurus
Kelenken
Majungasaurus
Velociraptor
Pachyrinosaurus
Chasmosaurus
Safari Prehistoric croc and marine reptile toobs. Any of the Jurassic Park figures by Dakin except the Dilophosaurus and Triceratops. Anything by Kinto favorite except the Ankylosaurus and Spinosaurus.
For Trade
Keep scrolling down, there are more listings beyond this post.
Carnegie Acrocanthosaurus (no tag)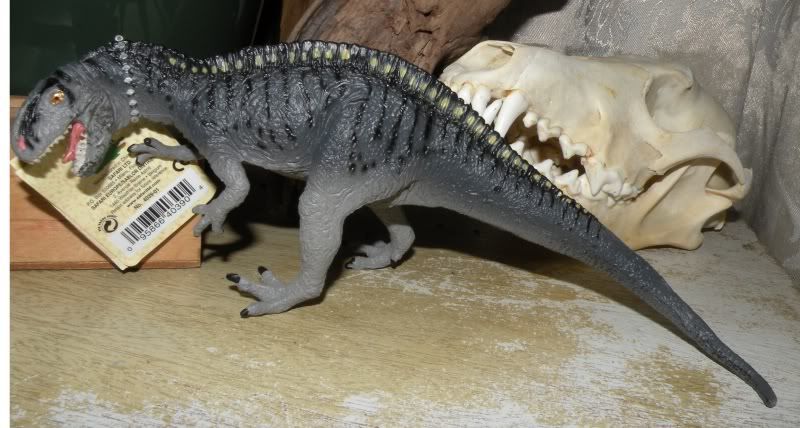 Safari Edmontosaurus
Safari Triceratops
Tyco Pterosaur with tip of beak gone. I still have the beak tip for those interested in fixing it.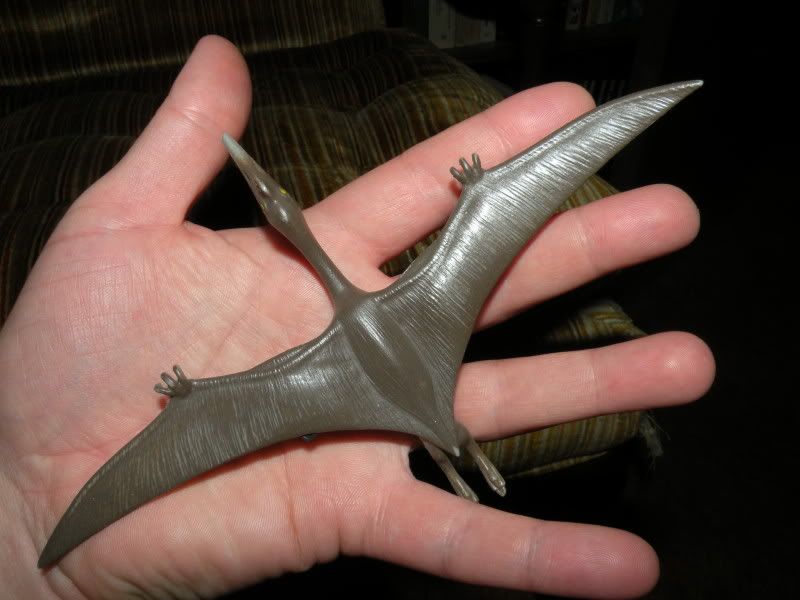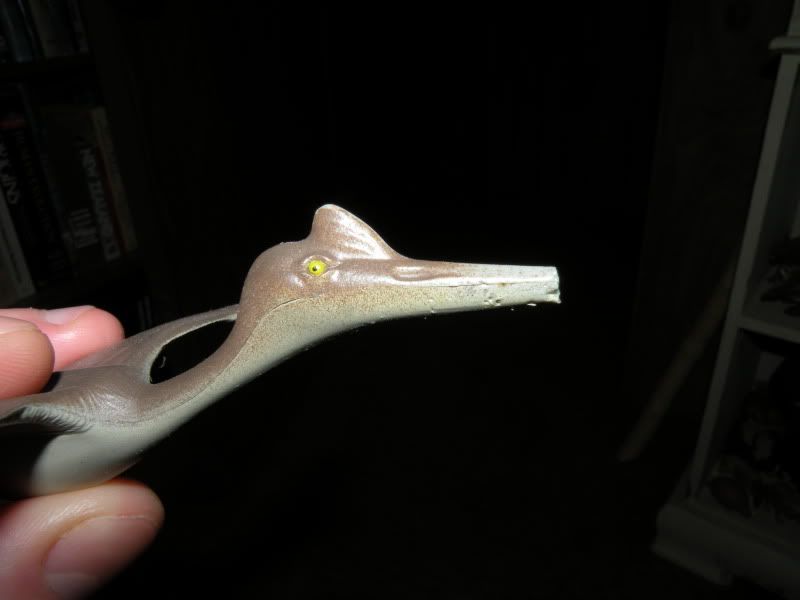 Carnegie Tyrannosaurus
Wild Safari Stegosaurus (I have both green and brown and am willing to trade either of them).
Badly beat up JP Stegosaurus. Is missing the meat chunk and has a lot of rub off. There are also some cracks around the limbs.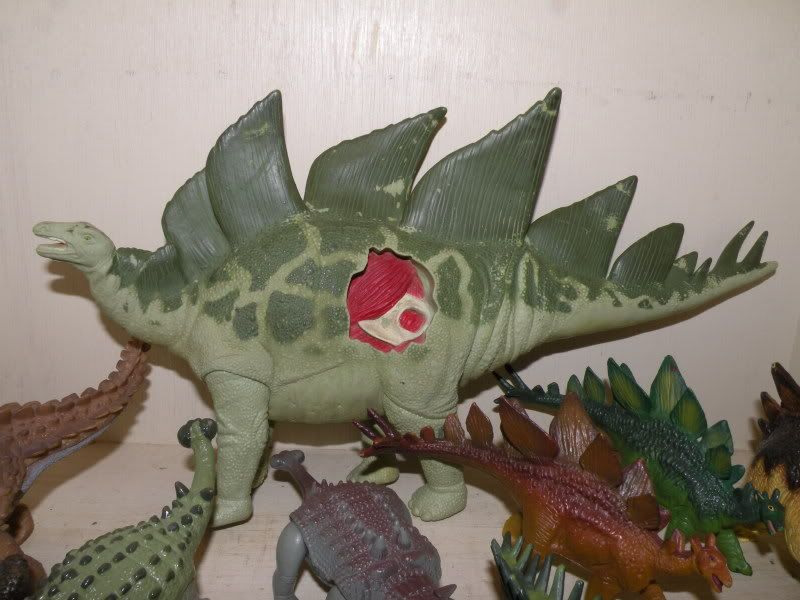 Three large Chinasaurs. The brachiosaurus is U.K.R.D.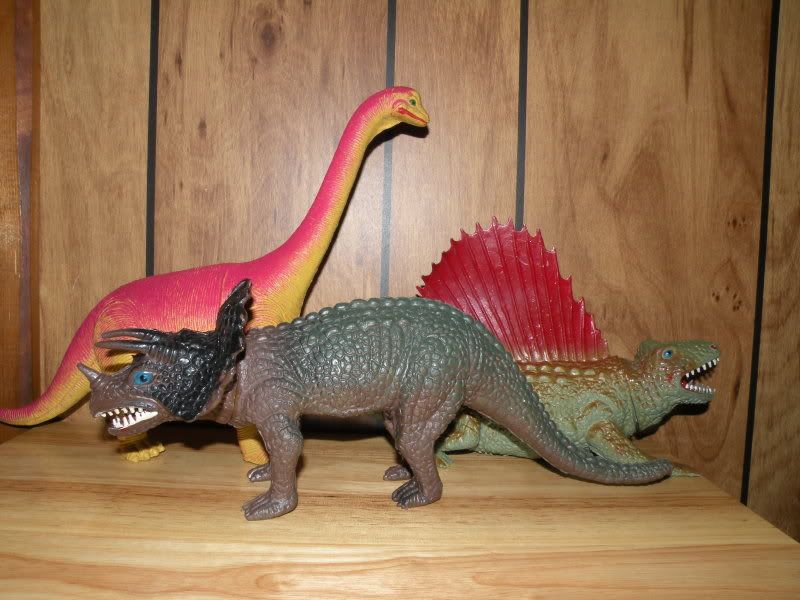 Safari Baby dinosaurs
Birthday Express...whatever that is.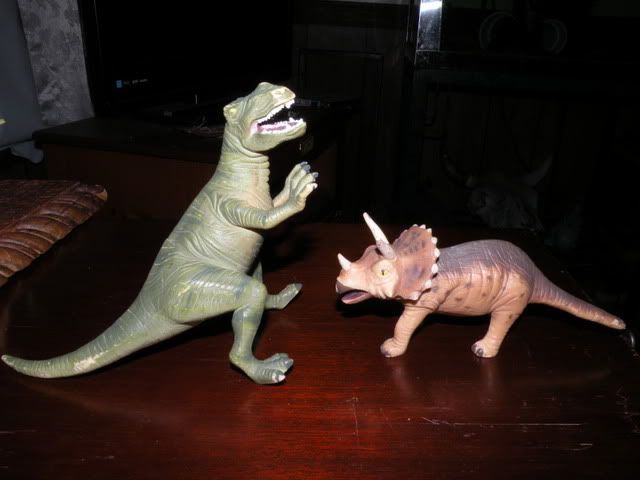 UKRD Dinosaurs
Small Chinasaurs and such.