Post by Blade-of-the-Moon on Feb 13, 2009 5:43:28 GMT
I will listen to offers on any item I have here individually or as a set and I will ship anywhere however the buyer desires.
Update : 3/2/2012
New pics, feel free to make offers on any of it. Will give discounts on quantity.. just hard to go the post office for 2-5.00 is all. :/
Dana Geraths Liopluerodon Resin kit
Cast as one piece, almost 2' feet long, 60 cm . one broken fin included , simple paint job applied
I have a real fossil crocodile skull ( might possibly be Eothoracosaurus ) It's still in the matrix about 3 feet long and weighs around 300+ pounds.
If anyone buys this item I recommend pickup or meeting somewhere, it weighs so much I would have to build a crate or something for it.
I've done a little cleaning and found a couple shark teeth in the matrix as well among the shell pieces.
I'm asking 1000.00 for it, but like all my items I will listen to offers.
Iguanodon Metal figure by ALVA early 1960's , listed as Plateosaurus in Mike Frederick's Dinosaur Collectibles book . Sold mainly in museum souvenir shops these guys are ranked #13 in most collectible dinosaur figures. Rare and hard to find. Asking 200.00 PM with any offer though.
Funrise Toys Pteranodon little paint wear , 5.00
Funrise Dimetrodon/Edaphosaurus 5.00
Funrise Parasaurolophus 5.00
Funrise Psittacosaurus 5.00
U.K.R.D. Dor Mei 1986 Mse in China CE No.1034940 Edaphosaubus ...prob meant Edaphosaurus but it looks like a Dimetrodon.
Gordy Toys Nothosaurus MIP 6"
Wild Safari Dinos
Charchardontosaurus
Suchomimus
Stegosaurus
T-Rex orig green version
Feathered Baby Rex
Schleich
Small Triceratops
Small Spinosaurus
Ouranosaurus
Laser Etched crystal Dilophosaurus
Screature Jurassic Park Spitter Paint-up 30.00
LOW PRICE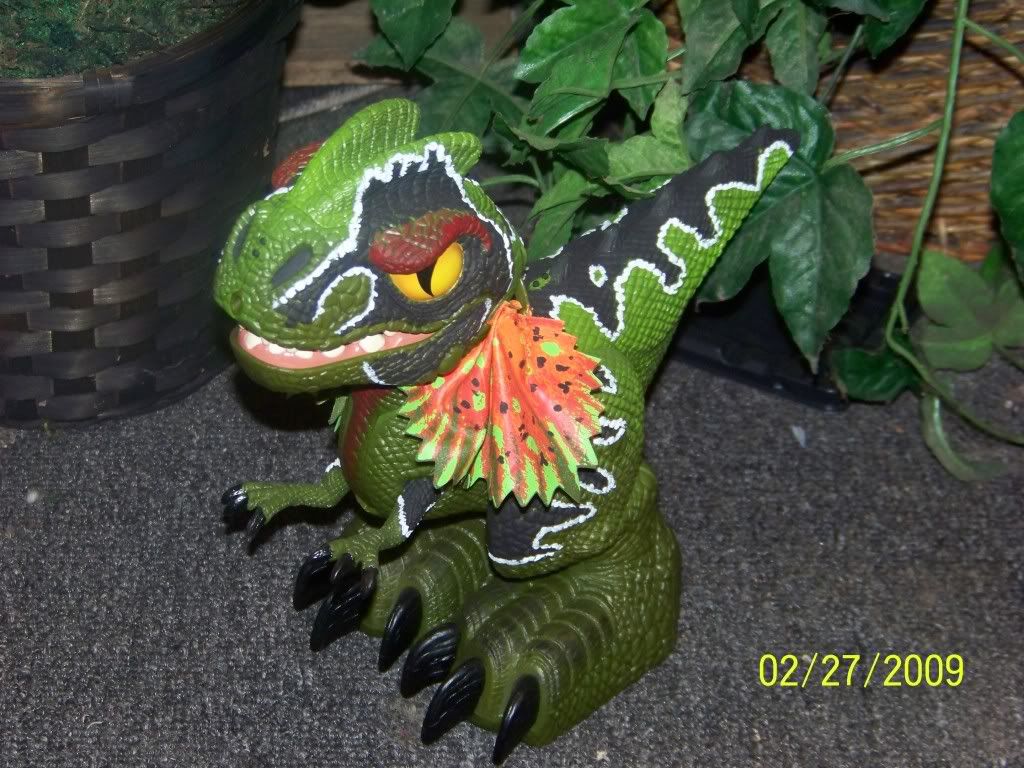 Dinos :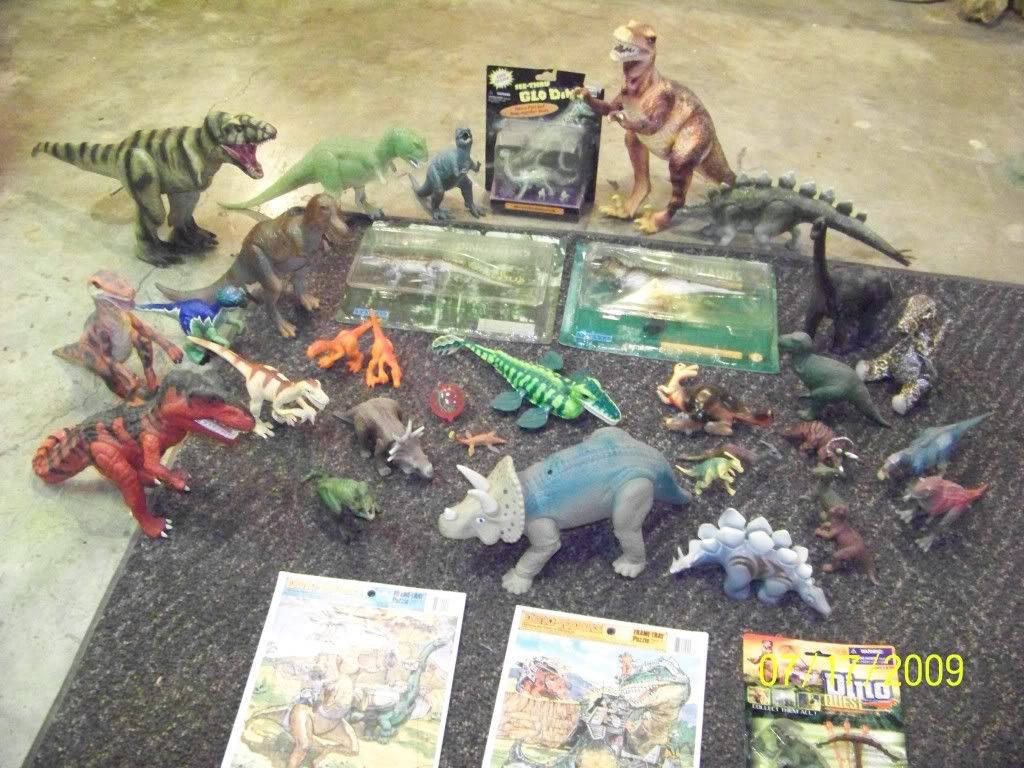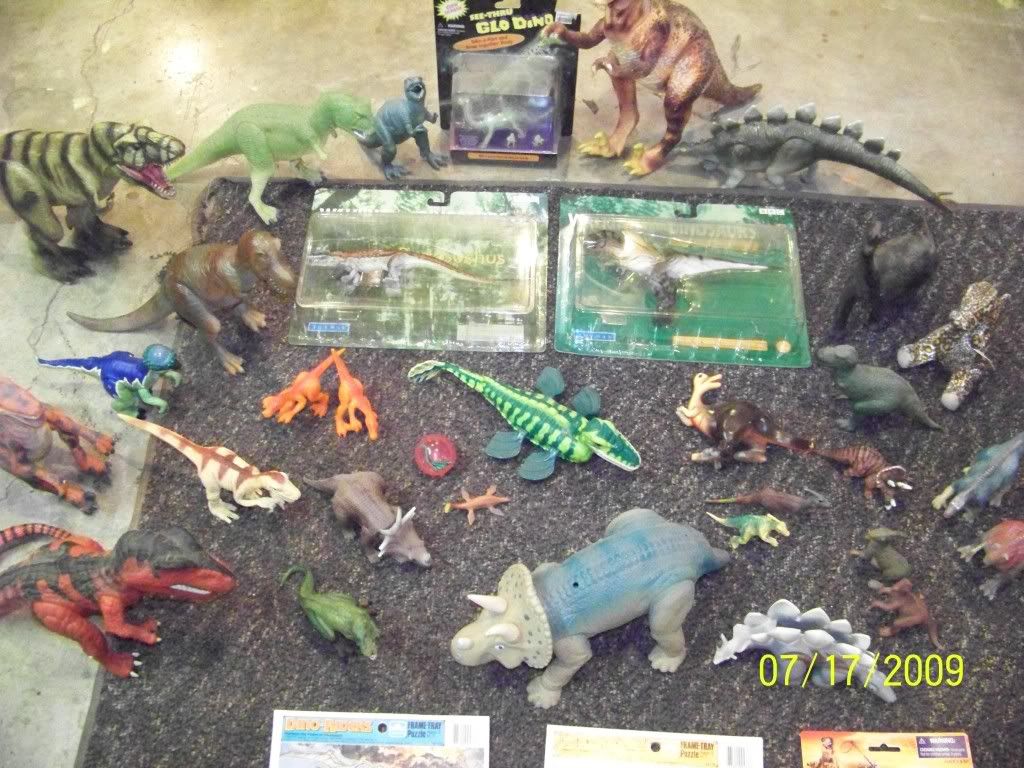 Imaginext Mosasaurus
small red ball with blue and green Elasmosaur in it
old small brown and red plesiosaur
electronic Aladar and Carnotaur
glow in the dark Brontosaurus ghost/skeleton in package
two small plastic Paras
Sunrise Para and Psitticosaur
Primal Rage Diablo Deluxe with human eating action
JP Rex RC remote has been removed
large plastic Carnotaurus Albertosaur and Stegosaurus
Set of two orange raptors
imaginext Pachy
hard plastic Raptor white w/ red stripes
Stegosaurus, blue, holds stickey notes
Tyco Styracosaurus
Tyco Dino riders puzzles
small green hollow plastic Rex SOLD
Chap Mei small Para in package
Odd old Rex..used to be attached to something
Schleich-like or Bully-ish mini Trike
Black Brachiosaurs Invicta knockoff Larami
Plush Hadrosaur JCPenny
Definetly Dinosaurs 2nd edition Trike Playskool
small blue old school Rex
Dragons :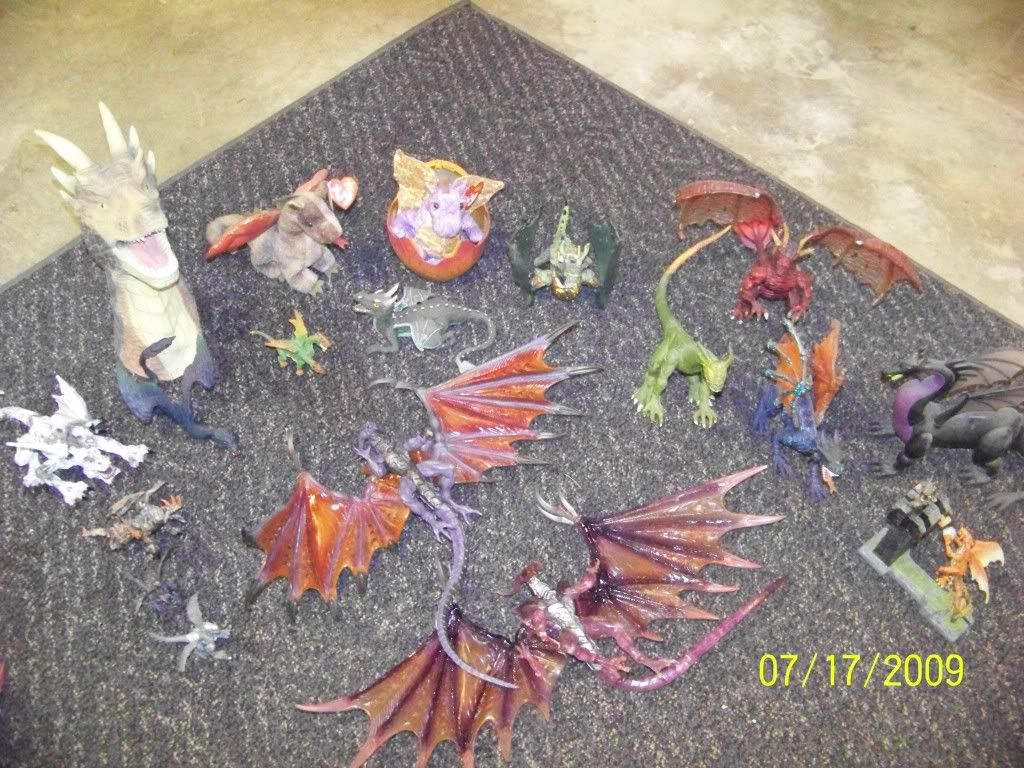 Custom painted Zombie Dragon
Rock Dragon
mini Mega Bloks Dragons
Draco hand puppet from Dragonheart
Safari 2 headed lowland forest Dragon
Rubbery green dragon
Dragonology Feathered serpent Dragon
TY Beanie Dragons
Final Fanatasy Bahamut missing one arm
Final Fantasy Tiamat complete
Green Wyvern Dragon Mega bloks
Dragonmaster Land Wyrm
CHap Mei Blue Dragon Orange Wings
Red Mega Bloks Fire Dragon
Mega BLoks magnetic Dragon vs Knight
Dragonology Ice Dragon figure, mint no package
Big Fire breathing Dragon Statue, retailed for 80.00 or so will take 30.00 for it.
Ice Dragon Statue by Tudor Mint
Godzilla Items :
I have a few other odds and ends..some more Godzilla 98' stuff too..just ask.
I also have quite a few cool non-dino models and statues for sale as well :
www.facebook.com/media/set/?set=a.1759963955446.186008.1129456954&type=3
Trade : I've decided to accept some partial trade on these guys in order to help out a bit with cost. My want list is :
Kaiyodo Vinyls
Bellowing Rex
Striding Rex
Standing Allo
Brachio
Foulkes kits
Other misc resin kits, contact me and we'll see.
Dinostoreus Compy 1/1
Schleich new Spino
Invictas : Troodon, Pteranodon, Baryonyx, Diplodocus,Mamenchisaurus
King Kong XPLUS 1955 Rex vinyl
Battat Acro , any condition
Futabasaurus
Windstone or Enchantica Dragons